Working from home?
Why work from home when you can...

Work by the Beach!
Click here to view our
"Work by the Beach"
special offers!
To remove this offer click the X in the top right corner.

×
Do You Know...

...we have other accomodation options?

TO A WHALE AT C-SIDE

I see you sea monster reaching for the sky, to crash-splash back into your foam, I feel the rush of the downward plunge, the barrelling toward the sunlight, O great devourer of the salted millions, take me with you when you leave, I would cruise the depths and sing a whalesong, look at far-off beaches through a whale's eyes, tons of water pressing all the sounds of all the oceans, bouncing off our eardrums.
(Jillian Hamilton)
C-Side Apartment
Closer you will not get!
Roll out of bed, down the lawned embankment and onto the beach. You will not find a sea-side location such as this often. Uninterrupted views of the breakers and a mere 12 meters and you are sinking your feet into the soft sands of our magnificent beaches, on the south coast, KZN. Relax on the large covered patio and sip cocktails while watching the dolphins playing in the breakers, and the absolutely spectacular sunrises, this is what dreams are made of!

C-Side Apartment is situated in a well-run complex with all the safety measures in place, 3 ample bedrooms, 2 bathrooms and an open plan lounge, dining and kitchen... opening onto the verandah.

Close to the main shopping centres in the village and the main swimming beach with restaurant and funpark, all within walking distance.

Lock your car, forget where you placed the keys... and enjoy!

Enjoy the Whales and Dolphins from the Patio at
C-Side Apartment!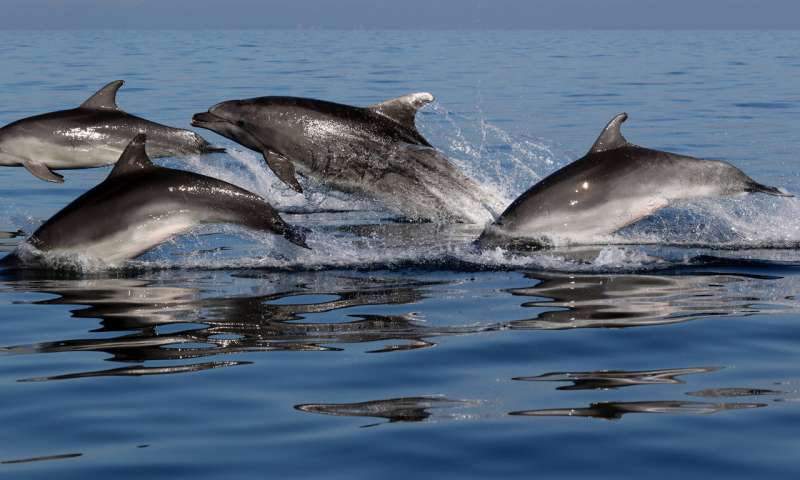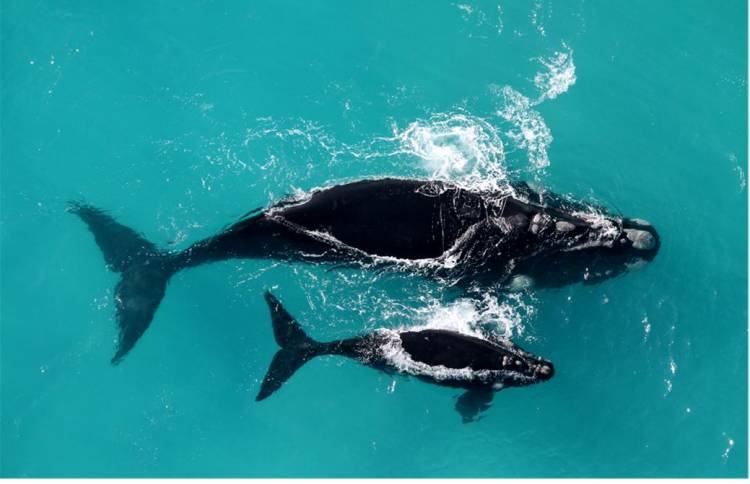 "The season starts towards the end of May, peaking in late June with mammals still heading north to Mozambique in July/August. These months the weather is good with frequent sightings of whales breaching, spy hopping and tail slapping. August/September/October are the months that the whales are most commonly found heading back south to the Antarctic, especially mother and calf pairs".
For more information click here.

Top 6 additional reasons to visit Hibberdene - Click here!
Hibberdene, South Coast, KZN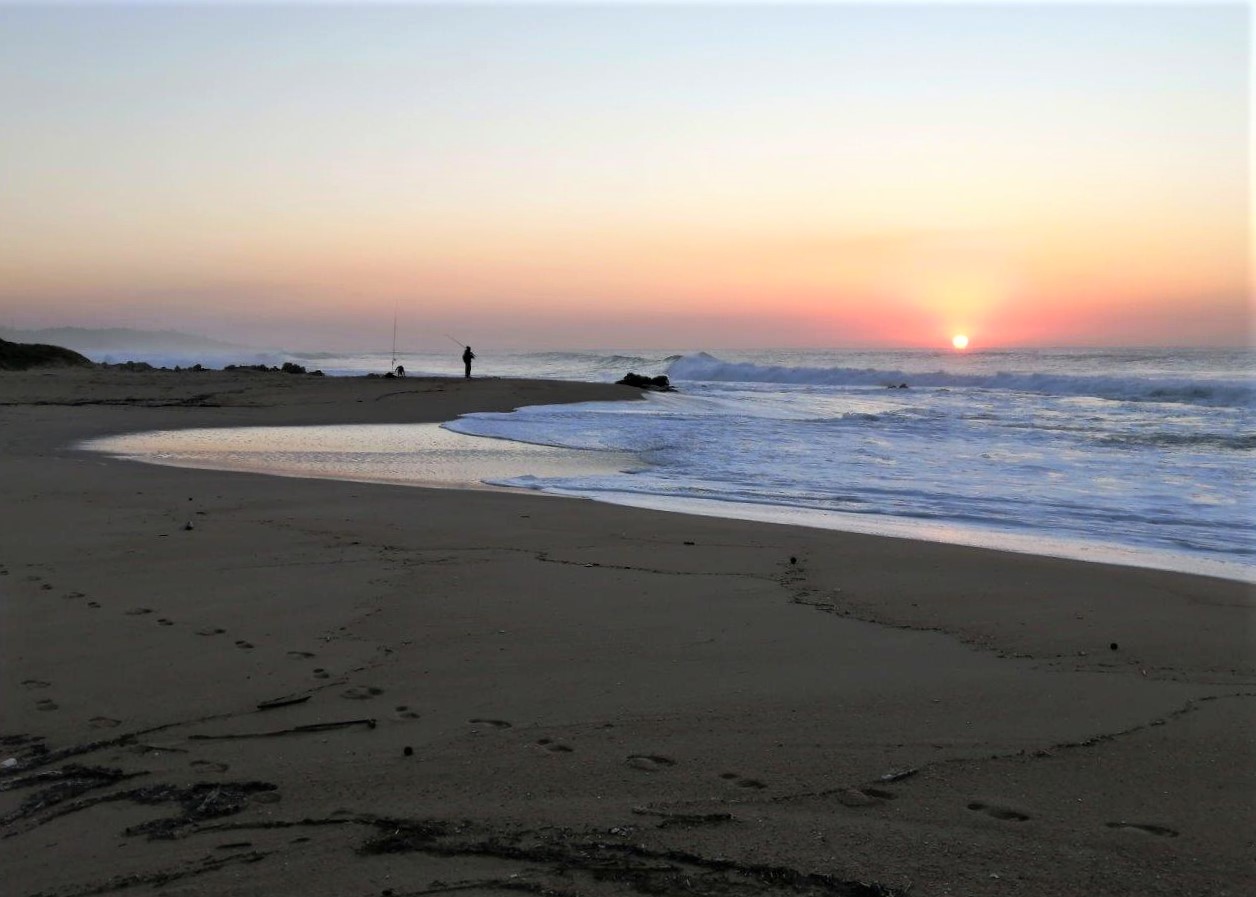 Stunning Sunrise.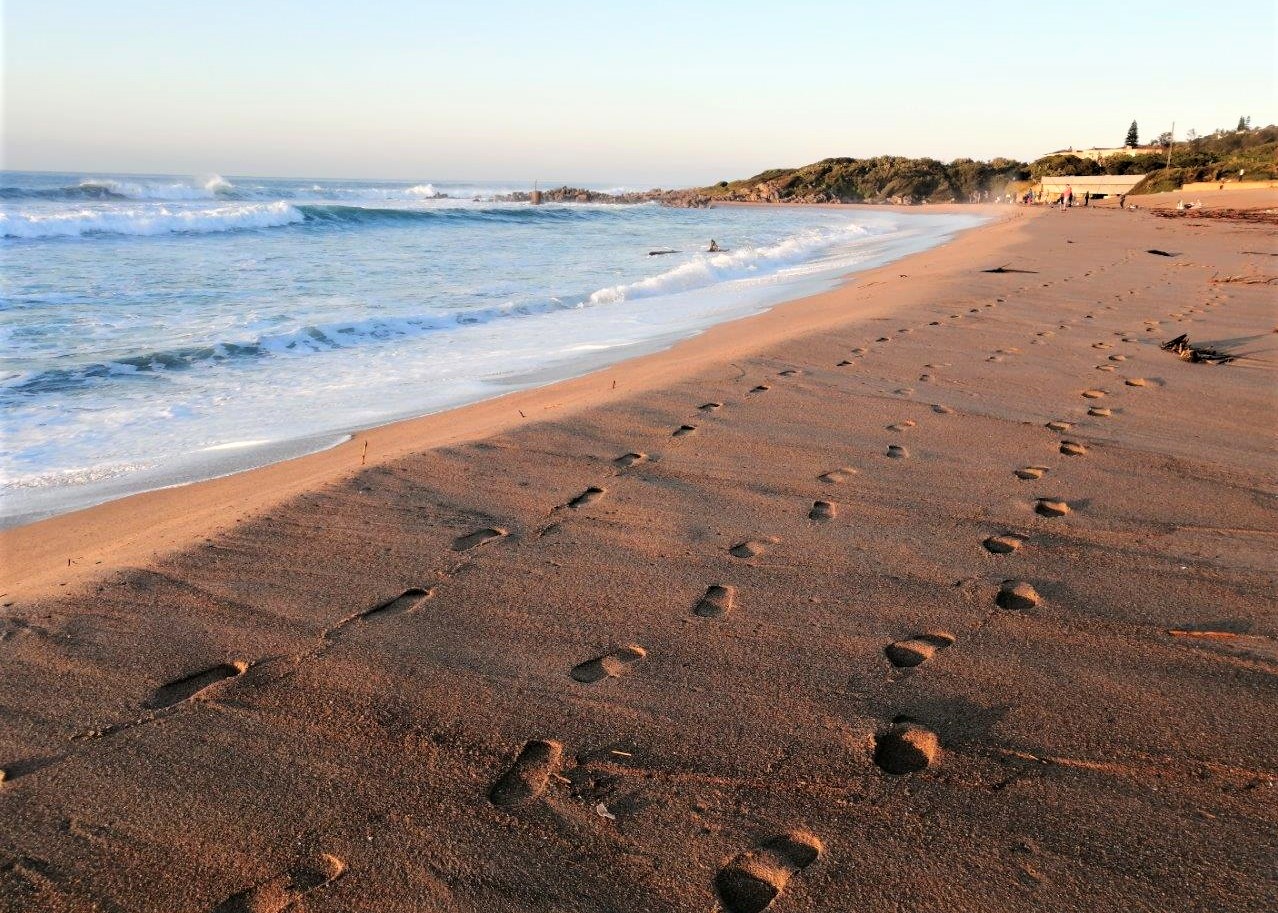 Stroll on the Beach.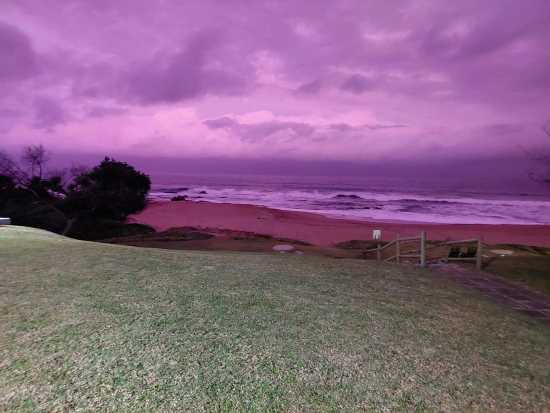 Amazing Sunset.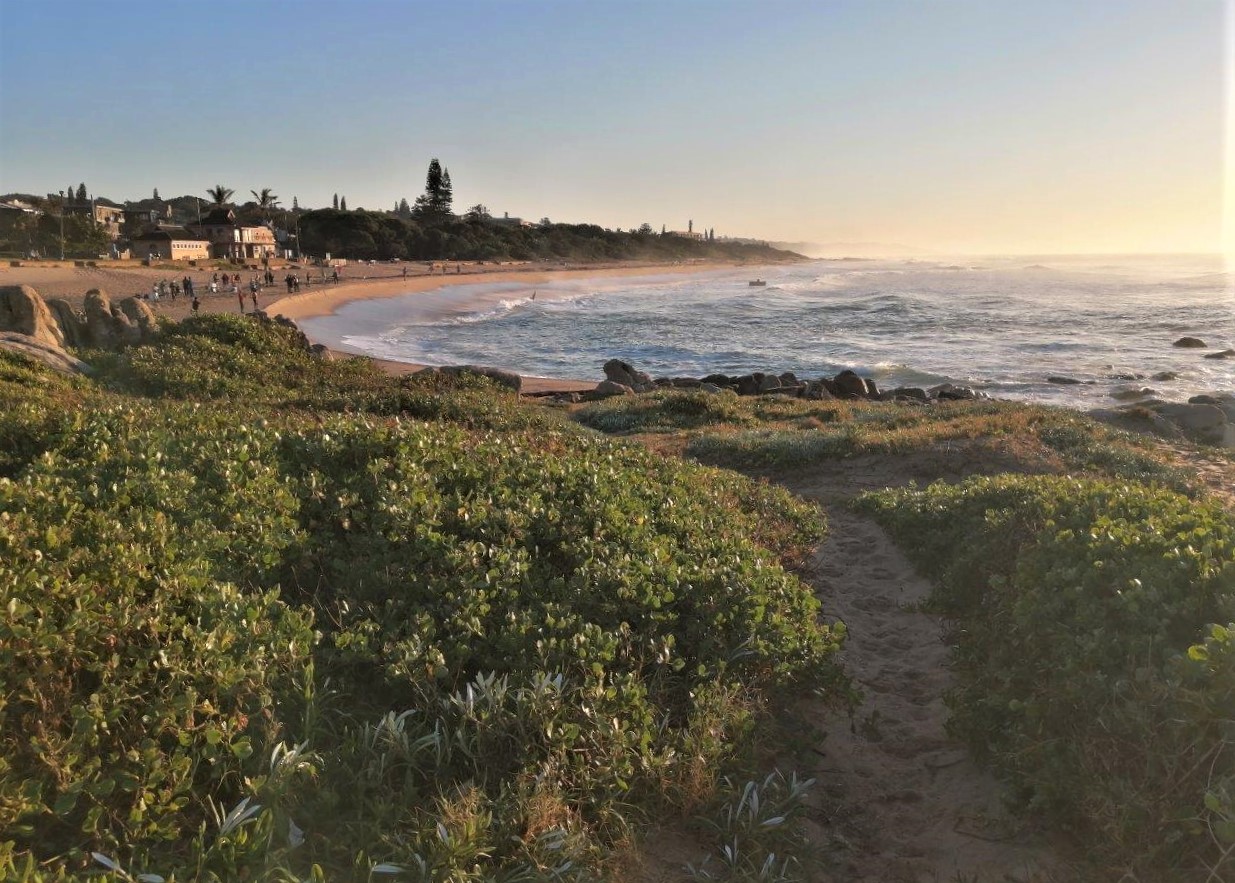 Breathtaking.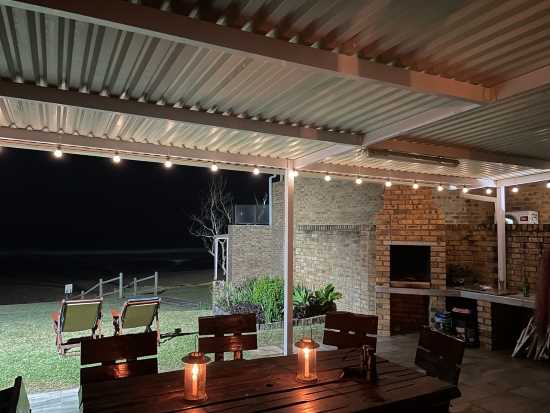 Patio by Night!